Press Room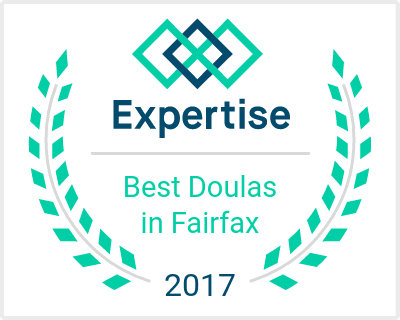 Momease named one of Best Doulas in Fairfax by Expertise!
See our ranked listing here!
Momease Named Best Childbirth Class in 2012 – View original link
March 15, 2005
George Washington University Hospital Selects Momease, Inc. to Provide its Childbirth Classes
Washington, D.C. – George Washington University Hospital (GWUH) has chosen Alexandria-based Momease to spearhead its childbirth education courses.
"We were very impressed with Momease's approach to patient care and the level and range of education their instructors can provide," said GWUH spokesperson Lisa McDonald. The contract with GWUH requires Momease instructors to be certified by both the hospital and Momease. The classes taught at the hospital range from pregnancy and infant massage to birthing techniques and infant safety. Momease also offers some "out-of-the-ordinary" classes.
"Our belly dancing class is one of our most popular exercise classes," said Momease Project Manager Carolyn Alexander. "It's a great way to maintain muscle tone and relieve stress."
Besides preparing expecting parents for the birth, Momease classes help parents make the transition into parenthood by providing support sessions for both moms and dads. These sessions give new parents a place to discuss difficult topics such as "baby blues" and maintaining the couple's relationship.
"Becoming a parent can be full of excitement and anxiety," said Alexander. "We're proud that our classes do more than teach basic delivery techniques. We help our parents through the entire process into parenthood."
"We're very excited to be part of a team that values pregnancy education and believes it is a vital part of quality health care," said Alexander. "We're looking forward to building a long-standing relationship with GWUH's patients and doctors."